What to expect during a dental examination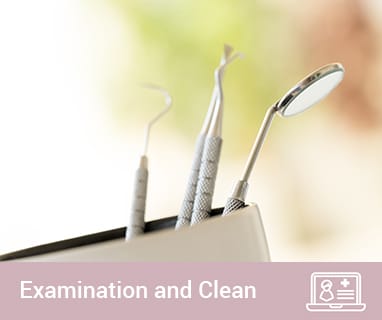 A routine dental exam and cleaning can go a long way in maintaining good oral health. A preventative approach towards dental care can help preserve your natural teeth, possibly for life.
When you come in for a dental examination at Coomera Dental Centre, we start you off with a thorough assessment of your current state of oral health and also estimate whether you might need any procedures in the future. The more we learn during the dental examination, the more we will be able to help you improve and maintain your dental health.
Here are a few things you can expect when you visit us for a dental examination.
We will collect information on the medicines you are currently taking, smoking and alcohol consumption habits and allergy list
We evaluate your overall health and oral hygiene
We evaluate your risk of tooth decay, root decay and gum or bone disease
We assess if you may need tooth restorations or tooth replacement
We also check for early signs of oral cancer
After the initial examination is done, we proceed to a more thorough investigation. During the investigation
Our dental specialist explores every surface of every tooth to uncover new cavities which may lie hidden
Fillings are also looked into to check if they need replacement or if new fillings need to be done
Teeth are cleaned with utmost care, using special tools
Going one step further
When you want exceptional dentistry at an affordable cost, Coomera Dental Centre delivers what it promises. We have provided comprehensive dental services to all of our customers and have also turned many into our family clients.
At Coomera Dental Centre, we are not only focused on providing you the stellar dental care you deserve, but we also go one step further and arm you with information that will help you take care of your teeth at home. Our dentists will spend time with you and listen to your concerns, and give you detailed information on how to care for your teeth. We share all of the dental examination findings with you. You will also be informed if more services or treatment are required. If you require further follow-up, we will discuss a treatment plan that suits your requirements.
While some people fear a visit to the dentist, this is not usually the case with our clients. Our treatment philosophy at the centre is keeping the patient experience pleasant, above all else.
We put your comfort first while providing the highest quality care
We develop a customised plan to suit your needs
We use state-of-the-art technology
Our dentists and other staff are highly qualified and trained to deliver a wide range of dental treatments