Dental Emergency during Coronavirus (COVID-19) isolation?
We're here for you. Call us today!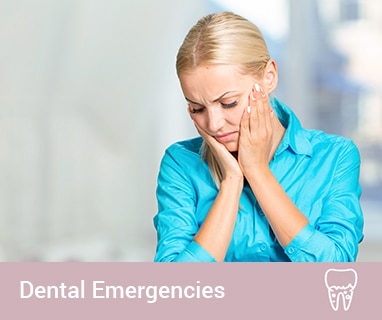 A dental emergency can happen at any time of the day or night. Our trained dentists on the Gold Coast are available to provide you with their expertise for all kinds of dental emergencies – from an agonising toothache or a knocked-out tooth.
Ignoring a dental problem can increase the risk of permanent damage as well as the need for more extensive and invasive treatment later on. It is advisable to take care of severe mouth-injuries as soon as possible.
Bleeding from the mouth, experiencing severe pain, having loose teeth, swelling in the mouth or facial area or having any bulges or knots in the gums – all these can be considered as dental emergencies. At Coomera Dental Centre, we set aside special time in our daily schedule to fit in possible emergencies.
Other types of dental emergencies can be
Tooth which has come out of alignment
Chipped out tooth/cracked teeth -though this might not cause immediate pain, it is better to check with the dentist to avoid future problems
Injury inside the mouth, tongue, cheeks, lips etc.
Tips for common dental emergencies
If the tooth is knocked out and you are able to retrieve it, keep it moist at all time. This can be done by placing tooth in the socket itself, or between cheek and gum or in milk.
Keep the area clean when tooth is cracked. You can rinse the mouth with warm salt water. Placing a cold compression will help to keep the swelling down.
Rinse mouth with warm water to help with toothache. You can also gently remove any food caught between teeth by using dental floss.
Remove objects stuck in the mouth. You have to be careful to remove this gently, do not use sharp or pointed instruments to remove objects.
In case of an emergency, we advise you to check with your dentist as soon as possible.
Working hours & After hours
We have appointments set aside each day for pain relief and unexpected emergencies. You can call us and we will prioritise your appointment to suit your schedule. After-hours appointments and appointments on Sundays are also available for an additional call-out fee.
Our regular working hours are from 8 am to 6 pm from Monday to Friday and on Saturday we are open from 8 am till 1 pm.
If you are not able to come for the appointment as planned, we request that you give us a 48 hour notice.