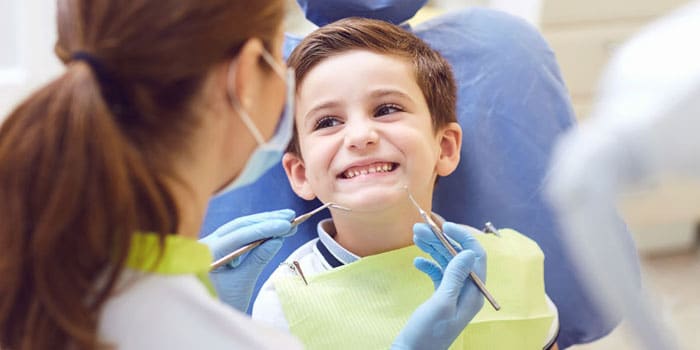 If you're looking for a Gold Coast dentist, look no further than Coomera Dental Centre.
We specialise in dentistry for all ages, including children's dentistry, with many services available to help you get the best smile you can.
Taking care of your teeth ensures a healthy and beautiful smile your entire life.
That means you can't wait until you get older to start practicing good oral health care.
Here's why it's so important to set a habit of proper tooth care from a young age.
Prevents Gum Disease
One of the best reasons for taking care of your teeth while young is that it helps prevent the build-up of plaque that can lead to gingivitis, also called gum disease.
This condition can be life altering and will gradually get worse the older you get.
For that reason, it's best to start taking care of your pearly whites at a young age so that you can keep them clean and clear for a lifetime.
Limits Pain
Imagine having so much mouth pain that even eating a meal hurts.
That can happen if you don't properly care for your teeth.
Without a regular brushing and cleaning schedule, your teeth won't stay healthy and will start to cause your pain and discomfort.
This can really worsen your quality of life, but it's easy to prevent the problem by brushing and flossing your teeth at all ages.
Prevents Health Issues
You might be surprised to learn that your oral health plays a role in your general health and unhealthy gums and teeth puts you at risk of other health problems.
In fact, some diseases present symptoms in the mouth.
Proper care of your teeth allows your doctor and dentist to pick up on these signs early. Conditions that are linked to poor oral health include heart disease, diabetes, and preterm birth.
It Looks Better
Even if you never suffer any health problems from your poor oral hygiene, you probably want a beautiful smile to show the world.
Taking good care of your teeth from a young age ensures that your teeth stay white, straight and clean so that you're never afraid to smile.
Getting into the habit early keeps it from becoming an issue as you get older.
Proper cleaning, brushing and flossing is important for preventing broken, crooked and stained teeth.
Call Coomera Dental Centre or book online today for a lovely and healthy smile for a lifetime.
To read more on choosing a good dentist, read our previous blog here.
Article by Dr Valda Jing
Dr Valda Jing – Dentist – Coomera Dental Practice.

Dr Valda Jing graduated from University of Adelaide in 2007.

Thereafter she moved to the Gold Coast in 2008. She has been working in the Northern Gold Coast ever since.

Dr Valda Jing is fluent in both English and Mandarin.