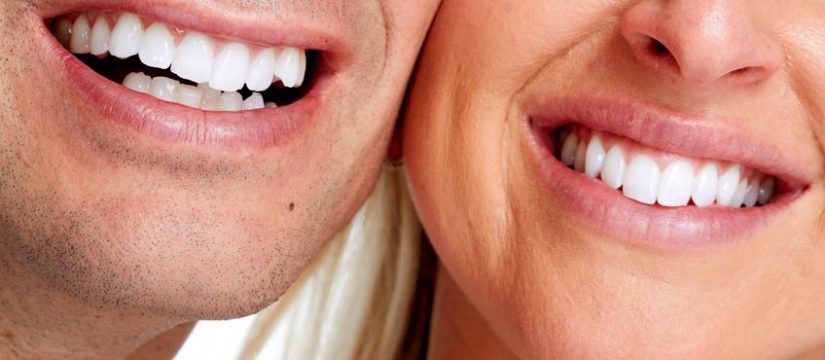 Advancements in technology and new inventions have led to immense transformations in every field over the world. The medical and dental field are no exceptions.
Cosmetic dentistry has advanced significantly in recent years. It is a branch of plastic surgery that aims to enhance appearance through dental procedures. When it comes to cosmetic dentistry, it deals with changing the appearance of teeth, gums etc. It involves improvement in the colour of teeth, aligning the position of teeth, shape and size of teeth and overall appearance. Cosmetic dentistry services are typically not considered essential, though they do provide significant restorative benefits for patients.
There are many cases where people may suffer mentally and physically because of dental problems that can be easily corrected. Teeth being stained or crooked may take a toll on their self-esteem, and can seriously impede their social life. The thing is, crooked or stained teeth are easily corrected by means of simple cosmetic procedures. While they may not be essential for the health of your teeth, it can significantly improve the quality of your life.
Advancement in the field of cosmetic dentistry has achieved in bringing back the self-confidence of patients suffering from cosmetic dental issues.
Cosmetic dentistry involves many varieties of services under its umbrella:
Adding material to teeth or gums as in the porcelain veneers, placing crowns etc.
Removal of tooth structure as in the case of dental implants
Straightening of teeth in order to improve appearance
are some of the most popular procedures.
Cosmetic dentistry, while enhancing appearance, also provides the following benefits:
Restrict damage to teeth
Promote oral health
Cover chipped teeth/dental implants
Correct stained teeth
Prevent gum disease/damage
Providing solid anchor to teeth
Durable and stronger teeth
Cosmetic dentistry is performed only by dentists who have the special skills and expertise needed to perform the procedures. Before you consider going under the drill for any procedure, make sure that you discuss the pros and cons in detail with your dentist. Assess their qualifications and skill level. Take adequate time to ensure that you get the procedure done only by a capable and skilled dentist.
Keep your expectations about the surgery at a reasonable and realistic level. While you will notice a definite improvement, you should not expect the surgery to completely change your appearance. Be sure to check with the dentist about the risks involved in the procedure, where you can also find out if there are other procedures that are more suited to your needs.
Before the procedure, you must first have a thorough dental examination. The dentist will check your current oral and physical health. During the exam, you can also discuss with your dentist about the kind of results you expect from the procedure and the different options that are available at your disposal.
The following are some common cosmetic dental procedures that are routinely performed:
Crown and Bridgework
These are prosthetic devices that are fixed on to the natural teeth or implants. If you have missing teeth, you may be a good candidate for crown or bridgework.
Bridgework
This procedure is usually used when there is one or more teeth missing. A bridge is exactly what it implies – it forms a bridge between two existing teeth filling with a hanging tooth in between. A bridge is usually done when teeth are lost because of disease or trauma.
They are different types of bridgework – traditional bridges, cantilever bridges, and Maryland bonded bridges. Traditional bridges are the most common type are made of either porcelain fused to metal or ceramics. Cantilever type is used when adjacent teeth on only one side of the missing teeth are available.
The procedure involves changing the shape of the teeth by removing a bit of the enamel, in order to make space for the crown to be placed. Next, impressions of the teeth are made and temporary bridges are placed. At the next appointment, approximately 1-2 weeks later, the temporary bridgework is removed and permanent ones are placed. Adjustments are made to ensure a proper fit.
Dental bridges last for 10-15 years or longer. Proper and consistent oral care is essential to maintain the bridge and ensure its longevity. One of the common reasons that bridges fail is because of low dental hygiene as cavities form in the crowned teeth.
Crowns
A crown is placed on the tooth when the damaged tooth needs to be protected. Porcelain or ceramic crowns are generally used for this purpose, and the colour is chosen to match that of your natural teeth. Porcelain fused to metal is often used because it is both a strong material and attractive in its appearance. This type of crown is quite popular.
Crowns placed over the teeth need to be cleaned properly, and are a permanent fixture. Generally, before fixing a crown to the teeth, the natural teeth are reduced in size to make sure the crown fits correctly. As with the placing of bridgework, dentists will take the impression and a separate appointment is required for final cementation approximately 1-2 weeks later.
Porcelain veneers
Teeth which are discoloured, chipped, stained etc. can be corrected using dental veneers made of porcelain or composite resin. Placing them over the teeth is a permanent procedure, so it is very important that you have an accurate understanding of what it entails and the expected results. Along with fixing discoloration, veneers can also be used to close gaps and correct small misalignments.
Your dentist might take an X-ray to obtain a clearer picture of the misaligned teeth and the oral region, and a local anaesthetic may be administered if required. As with other procedures, the dentist will remove a small amount of enamel to ensure a better fit. An impression is then taken of your teeth to prepare the veneer to fit your specific dimensions. Once the veneers are prepared, they are placed and attached to the tooth structure.
Full mouth rehabilitation
Some people may require a more complex service because they may be missing all their teeth or the problems in the existing teeth are too severe. In such cases, full mouth rehabilitation may be a preferred option. It is a combination of rebuilding and restoring all of the teeth in both the upper and lower jaws.
It can include procedures like placing crowns, bridges, veneers, implants, or involve procedures for treating gums. The very first thing that needs to be done is an exhaustive dental examination. This helps the dentist to get a full picture of the extent of treatment required for the patient.
After obtaining information using different procedures, such as X-rays if needed, the dentist will then proceed to discuss the treatment options with the patient. The treatment time and cost will depend on the extent of damage to the teeth.
No matter what type of cosmetic dental procedure you undergo, discuss it with your dentist to ensure you fully understand what is involved. Under the hands of a skillful and experienced dentist, your smile can be magically transformed into one that enhances your appearance and improves your overall quality of life.