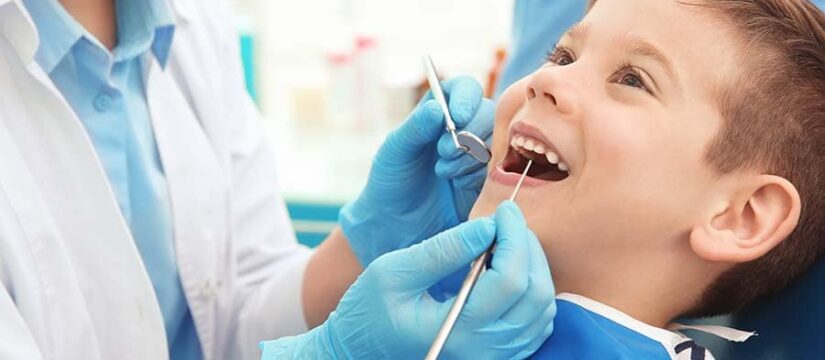 Creating good oral hygiene habits is important from a young age and starts before the first tooth even comes through. Gummy babies are encouraged to become familiar with things in their mouth such as wash cloths, a soft bristled brush or teething toys. Once the first tooth begins to erupt, teeth should be brushed morning and night with a small soft toothbrush with water only until around 2 years of age. From this time, a small amount of children's toothpaste can be used. Supermarkets sell a variety of toothpaste products that display the recommended age on the packaging. Once teeth side by side are touching, flossing is highly advised to help prevent cavities. Floss sticks sold in supermarkets can be a helpful aid to make this process much easier.
Whilst it can be a challenging task at a young age, your child needs your help and supervision until they are at least 8 years old. Singing, dancing or playing games while brushing your toddler's teeth can be helpful in creating a positive experience, making it easier when it comes time to the daily teeth cleaning routine. As they get older, whilst children may become more dexterous, they can often become complacent or lazy in their tooth brushing routine which is why it is important to supervise and ensure their oral hygiene routine is thorough.
Children's toothbrushes should always be soft, and ideally with a nice small head for the younger ones to prevent any avoidable discomfort when brushing. Electric toothbrushes can also be used on young children if it is their preference and makes brushing more enjoyable for them. All toothbrushes or electric toothbrush heads should be replaced every 3 months to ensure bristles are effective in cleaning and not frayed.
At Coomera Dental Centre, we recommend introducing your child to the dentist from around 2 years of age (unless any concerns/accidents earlier than this arise). Becoming familiar with the dentist from a young age helps to ensure a positive relationship with the dentist is formed, helping to minimise any dental anxiety to arise throughout their lifetime. Regular visits 6 – 12 monthly is then recommended to monitor development and ensure no dental concerns arise.
For any questions or to make an appointment for your child, phone 5580 4811 to speak with one of our friendly team.